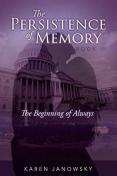 LitPick Review

WATCH THE LITPICK BOOK BRIEF VIDEO ON YOUTBE!

It's official...the Emissary and Lionheart are ready to devote to themselves to each other for the rest of their lives. No longer immortal, Nina has been permitted to live out the rest of her life as a human who will die almost the instant that Daniel's life ends, and they will be joined in the underworld together for eternity. But there is still work to be done before they can live (and die) happily ever after.
As Nina grapples with her newly acquired mortality, Daniel's overprotective nature prompts a demotion as leader of the team. With Paul still on the loose and plotting to reset time to before Daniel's capture by the Nazis, their distractions put themselves and teammates in danger with deadly consequences. Nina too faces a major opponent from her past, keeping her at bay while Paul makes his move to turn on his time machine and fulfill his personal mission. Doing this will make Daniel and Nina forget the other ever existed. In this conclusion to the Persistence of Memory trilogy, both Daniel and Nina have a tough choice to make: abandon the life they have built together or fight for it at all costs.
Opinion:
The Beginning of Always wraps up the trilogy in a tight, conclusive ending for Nina and Daniel. The two are ready to devote themselves to as normal a life as possible, which includes partaking in Daniel's Jewish marriage ceremony, an act that will literally free Nina from the thorny bracelet that remains dug into her wrist until the ritual is complete. But Daniel's best friend, Paul, stands in the way of all of that, and it turns out he's got a very personal and poignant reason for his actions.
I found this book to be a satisfying conclusion to the series. Much of the action is replaced by deep, human conversations about devotion versus respect, to honor versus obey, romantic versus unrequited love, and cultural religion versus spiritual religion. Pretty deep themes for a story about superheroes, but Janowsky crafts very realistic characters despite their sensational situations, giving them humanity and depth that keeps you rooting for them until the final pages, even if the ending does linger for longer than it needs to. If you enjoyed the first two books in the series, I highly recommend finishing what you started.
| | |
| --- | --- |
| | Support small bookstores by purchasing this book here through bookshop.org - thank you! |
Explain your content rating:
Strong sexual situations, some brutal violence, and language.
KEYWORDS
CHARACTERISTICS AND EMOTIONS:
ACTIVITIES, HOBBIES, PLACES, AND EVENTS: