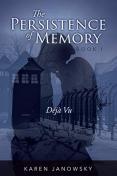 LitPick Review

Main character Daniel Hecht is a famous army machine called "Lionheart." The setting is in Washington, D.C., in 2011, and as the novel progresses, Daniel's true past and origin are revealed: Daniel was mutilated by the Nazis during World War II and made into a powerful war hero able to conquer any mission. However, after being rescued from the Nazis' grip, he returned to the detainment camp and was instantly transported from 1943 to the future in the year 2008.
Daniel is a member of an underground superhero group called WISE, which is made up of other "government discards" with incredible superpowers. He happens to meet Nina, his beautiful neighbor and potential new team member. Throughout the novel, their love story blossoms, and they go on an emotional journey while the team hunts for historical artifacts related to the goddess Ishtar. During the journey, the team runs into some giant blue insects, which are members of Ishtar's worshipers called Beakers. These villains are made to stop WISE at any cost. Amid the battle to discover historical artifacts, Nina's true past is revealed, and it is directly connected to their main mission. Upon discovering her true identity, Nina and Daniel's relationship is tested to the maximum level as WISE continues to discover information about Ishtar. Will Daniel and Nina's relationship prevail? What is Nina's true identity? Will the team accomplish their mission?
Opinion:
The Persistence of Memory: Déjà Vu leads readers on an action-packed journey full of love, adventure, heroes, villains, and goddesses. I enjoyed the small bits of historical pieces throughout the novel, and I was overly committed and invested in the love story between the two main characters. The characters' personalities are complex, attractive, and extremely easy to connect with. I found myself feeling overly joyous and giddy throughout the entire love story, and the plot kept me engaged during battle, curious to discover truth, and emotionally fulfilled during the tender moments of the book.
The novel also includes vivid language that ultimately gives the depicted events a clear satisfying picture in the reader's mind. Lack of clarity and explanation follow the WISE group, and Daniel's past is not fully explained or revealed until halfway through the novel. The reader would better understand each character's background and the WISE group's purpose had they been better explained in greater detail. Daniel's story definitely needs to be exposed earlier in the narrative. However, these small shortcomings do not detract from the quality of the entire novel. Overall, this is definitely one of my favorites because it encompasses various subjects. For example, the author meshes romance, superheroes, history, and mythology into one fantastic page-turner. I greatly look forward to reading the next books in this trilogy.
Explain your content rating:
There is extreme sexual content, language, and graphic violence throughout the book. This should only be read by adults.
KEYWORDS
CHARACTERISTICS AND EMOTIONS:
ACTIVITIES, HOBBIES, PLACES, AND EVENTS: