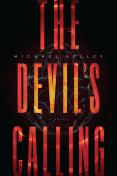 LitPick Review

It's been nine years since the events in the book, The Lost Theory, and things are looking up for Literature professor, Sean McQueen and his partner quantum physicist, Emily "M" Edens. Sean is a bestselling author, and M's theories of Big Love and Constant Creation in the universe have given her enough recognition to be nominated for a Nobel Prize. They established a college for young women that focuses on science, the humanities, and spirituality classes. They have a close circle of friends that they refer to as "The Family," and even though they still mourn the death of Sean's friend, Dylan, and question the disappearance of their spiritual mentor, Juno, their spirits live on in Sean and M's children who are named for their fallen and missing friends. However, some odd and sinister things are happening. Sean and M have spoken out against a new AI program that will be released which will link the entire world through neural implants, and they have received death threats from its fans. Before M is about to leave on a lecture tour, she and Sean receive strange gifts that appear to be manufactured by AI. Sean has also received messages possibly from Juno that M might be in danger. All of this could mean that Sean and M's former enemy, The Guru, is alive and has sinister plans for the couple and the rest of the world.
Opinion:
The Devil's Calling is a delightful blend of science and spirit that works. One of the ways that it works is how the main characters, Sean and M, appear to stand for opposite sides of the science vs. spirit debate but have enough layers to encompass both points of view. Sean is a humanities professor and more cynical and emotional. M is a physics professor and is more idealistic and clear-headed. M believes in spiritual concepts of love and faith that Sean sometimes questions. Sean's deductive reasoning allows him to anticipate and prepare for trouble that M sometimes overlooks. They are able to complete each other with their opposite personalities and perspectives. Among the passages that display how Sean and M's different facets combine to make them an ideal couple are when M is about to leave on her tour, and they receive sinister packages from someone who might be the Guru. Sean is suspicious of a painting, a poem allegedly written by Percy Shelley, and a lost play allegedly by Shakespeare that are sent to them. The poem and play appear to be forgeries created by an AI, and the painting has a mysterious purchasing history. They point to clues that the Guru is letting them know that he is alive and is threatening them, especially M if she continues her lecture tour. Sean is torn between keeping his lover safe and accepting that she is taking a stand against the overdevelopment of AI and the recognition of the human and biological elements in creation and experience. While M acknowledges the possibility that the Guru may be a threat, she also knows that the work that she and Sean do is important and that she has to speak to provide a counter against the AI. She can't hide at the college just because it's safe, not when she has a message that must be shared. Sean accepts that even though he knows that he will worry every day and night.
Sean and M also have a close knit group of friends and family to aid them. Ting, Juno's sister, is on hand to provide spiritual guidance. She communicates through holograms and mental telepathy to deliver important messages from either her or Juno. She is able to fill the void left by her sister. Juno's twin daughters, YaLan and Astri, inherited their mother's gift of intuition and share it not only with Sean and M but teach courses on mindfulness and meditation at the college. Their boyfriends, Eric and Brian, provide more scientific and technological perspectives on things. They are even wired into the AI system. The quartet are so devoted to Sean and M and believe in the principles of what they teach that YaLan and Brian volunteer to go with M, and Astri and Eric remain to help with the college. Most importantly Sean and M's children, Dylan and Juno, have inherited their parent's intuitive and intellectual natures as well as their namesakes's courage and foresight. They represent the next generation that will live in an almost completely AI world. They show that the teachings of the adults will not be in vain because they will study, learn, and adapt them into their daily lives.
The Devil's Calling is a suspenseful book even to the end when Sean and M are tested when their love for each other and their devotion to saving and protecting the world are called into question. Choices have to be made and fates have to be met. The decisions rest on whether real love can survive and is a personal love greater than a love for humanity.
Explain your content rating:
Adult themes ike Evolution, Love, Technology Overreach, Free Will, and Human Nature. In one chapter, a student tries to seduce Sean to no avail but then creates a scandal. Some rituals contain nudity. Some characters make bawdy sexual jokes. In the climax, M is essentially mind raped to follow The Guru
KEYWORDS
ACTIVITIES, HOBBIES, PLACES, AND EVENTS: