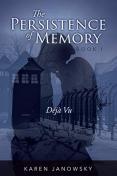 LitPick Review

WATCH THE LITPICK BOOK BRIEF VIDEO ON YOUTBE!

Daniel is a sickly Jewish boy from the 30s turned modern-day super soldier named Lionheart. Nina is his strikingly beautiful upstairs neighbor with no memory of her past. From the time the two bump into each other in the hallway on the day that Nina moves in, the two are virtually inseparable. Not only do they live in the same building, but they work for the same superhero organization known as WISE.
Between Daniel's assigned missions overseas, protecting Nina from leering men, and fighting off giant blue bugs with paralyzing stingers known as Beakers, the two spend all of their free time going out for morning jogs, sharing dinners, and watching baseball games on TV. Both are eager yet hesitant to grow their friendship into a full blown romance, despite urging from their super-powered teammates, but between saving the world, dealing with their past traumas, and overcoming their mutual shyness, the transition is anything but easy.
Still, there is a connection between the two that goes well beyond their first interaction in the hallway. As that connection is slowly revealed, both Daniel and Nina must come to terms with their past in order to pave the way toward a potential future.
Opinion:
Déjà Vu is book one in the three-book Persistence of Memory series. Think of it as a romance novel between Captain America and Wonder Woman. Each character is modeled after the famous superheroes that we all know from the movies and comics. It's a love letter to this popular genre, much like a piece of fan fiction.
But Janowsky is careful to breathe as much originality into her story as possible. Her biggest strength is her ability to get deep inside the characters' heads. However, this means drawing attention away from the fist punches and focusing primarily on the unfolding romance. She dives deep into the characters' thoughts and feelings, revealing the motives behind their hesitations, flaws, and actions. As with most new romances, there is a lot of self-doubt, second guessing, and false starts, which slows the romance between Daniel and Nina to a "will they or won't they" situation.
But the story itself never drags. Instead, the romance is a suspense builder interlaced with moments of traditional superhero action. The fight scenes are brutal and clearly written, no easy feat without comic book illustrations to accompany the text. The danger feels real in these sequences, despite the fact that the heroes are equipped with special abilities. Yet in novel form, there is room to explore how having these abilities affects these characters emotionally, physically, and mentally, and it gives them a vulnerability that makes them feel real and fragile.
The voices of each character are also distinct and flawed but likable. Everybody brings something to the table, and the team is a mix of various cultures, orientations, and personalities that tend to butt heads but are ultimately a close-knit and loyal group. The supporting players serve as comic relief, crucial back up, and even as therapists to the two struggling lead characters.
It's also refreshing how Janowksy doesn't lean on the fact that this book is the first in a series. This book tells a complete story without forcing the reader to stay tuned till the next episode. Instead, readers are tempted to pick up book 2 of their own free will to see where Daniel and Nina's story is headed next.
I recommend this book to those who'd like to see the superhero genre merge with the romance genre to create a perfectly balanced story that blends the best of both of these worlds into its own unique subgenre.
| | |
| --- | --- |
| | Support small bookstores by purchasing this book here through bookshop.org - thank you! |
Explain your content rating:
Occasional language, violence, attempted rape, and detailed sexual situations.
KEYWORDS