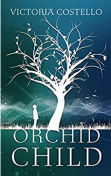 LitPick Review

Orchid Child tells the magical story of Teague (the orchid child), his aunt Kate, and their imperfect family. Teague is a child who has special abilities passed down in his family. His mother was a drug addict, and his aunt Kate later became his legal guardian. Kate is a neuroscientist who lost her job after a scandal and goes back to her family's home. Teague, who hears voices and experiences hallucinations, stays with his aunt, who struggles with her research on schizophrenia in their local community. Will Teague be able to explore his potential, and will Kate be able to succeed in her research?
Opinion:
This book has rich narratives about the characters; it tells how the past currently affects the fate of the main characters. The history, myth, and neuroscience are so well written that readers can relate to the imperfections of the characters. This book also brings exposure to the effects of war and drug abuse in society. I love the interesting dialogue between Teague and Kate, which is very realistic for the kind of situation and relationship they have. The cultural background was also well written, which makes the characters more meaningful. This book talks about mental health in a unique and vulnerable way and in relation to society.
I will recommend this book to teenagers and adults.
Explain your content rating:
It has a bit of matured content but it's suitable for the age group recommended.
KEYWORDS
CHARACTERISTICS AND EMOTIONS:
ACTIVITIES, HOBBIES, PLACES, AND EVENTS: