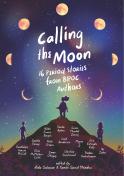 LitPick Review

Calling the Moon tells the stories of young people from different cultures of the world about the experience of their first menstrual cycle. This is a book which many young and older women can relate to. We can see different views of different cultures about how they view womanhood. It also promotes sex education as so many young people can be informed about how their cycle can come at different ages and with different symptoms, etc. Every character comes from a different family setting, race, age group, and culture, but all seem to share similar feelings such as the anxiety of being too young or too old to have their first moon. Even though there might be initial fears or misinformation, the girls are able to find support from friends, teachers, and family members.
Opinion:
This book is written with diversity in mind, and I personally appreciate that each writer seemed to have really studied the background of different cultures written in this book. Each author created a solid background story for each of the characters, which made them more relatable. At some point, it felt like the writer is telling not just a story, but of all who had experienced their first moon and letting our story be known. The emotions and feelings are also very realistic. Although the experience of some characters seemed similar to some other characters, which gives the feeling of reading a story all over again, the background stories made them unique. It's also understandable that people can share similar experiences in similar situations. I would recommend this collection to everyone who loves short fiction and poems.
Explain your content rating:
The words used can't be regarded as offensive, the words used are inclusive, and good for the the age group the book is meant for.
KEYWORDS