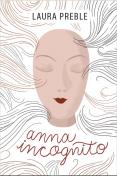 Genre -
Literary Collection
LitPick Review

Anna lives in a meticulously clean apartment, which she rarely ever leaves. She is full of fear, compulsions, and disdain for most people she meets. So when she gets a wedding invitation in the mail, it remains unopened until her nosy neighbor brings it to her attention.
When she discovers the invitation is for the out-of-state wedding of her psychiatrist, Dr. Denture, Anna is forced to disregard all of her obsessive-compulsive behaviors and create a plan to drive out to stop the wedding. Convinced that he shares the same love for her that she has for him, Anna begins her journey, borrowing a car, scraping together what little cash she has, and planning her routes to ensure she stops at the cleanest restrooms and restaurants possible.
But straying from her normal routine means relinquishing control of her world, and things don't go according to plan. Little by little, the story behind Anna's conditions unfolds along with the delusional relationship that she has fashioned in her mind between her and her doctor. It takes this disruption from her usual routine, a series of unfortunate events, and a lost soul like herself in the form of a teenage girl to break the spell she has been living under so she can confront her past and move toward a happy future.
Opinion:
Anna Incognito begins with a sympathetic but unlikable narrator in Anna. She tells her story through the eyes of an OCD-afflicted woman, who picks her skin until it bleeds and scabs, rips the hair out of her scalp hiding beneath an unreliable wig, and constantly worries about the threat of germs that lurk outside her door as well as any that are brought into her living space by unwelcome guests. She's cynical, controlling, and self-centered. But like most unlikable protagonists, her crankiness grows on the reader, and her rough edges are softened by her dark humor.
On the surface, Anna's infatuation with her doctor feels like a delusion, one that leaves the reader cringing at the thought of her plan to stop his wedding. She's barely functional and can hardly operate a car, work a computer, or touch a communal surface. Her compulsions work themselves into her narration so that you get a front-row seat to her mental illness. The narrative leaves the reader with a tense feeling that flexes in intensity throughout the story.
However, Anna meets Mellow, a 14-year-old hitchhiker who ends up in Anna's care along with her drug-addicted mother. The girl distracts Anna from her own issues and gives her someone else on whom to focus. This scenario allows Anna to reveal her past to the reader as she opens up to Mellow. Enough humor is weaved into Anna's story to lighten the mood without diminishing the seriousness of her condition or the dangers that lurk on the open road.
Well paced, well told, and uniquely detailed, Anna Incognito is a tale which demonstrates that healing is possible no matter how traumatic one's past or how far down one has fallen into the rabbit hole of mental illness.
Explain your content rating:
some language, talk of drug use, and disturbing situations
KEYWORDS
CHARACTERISTICS AND EMOTIONS:
ACTIVITIES, HOBBIES, PLACES, AND EVENTS: