Student Review
WATCH THIS LITPICK YOUTUBE BOOK REVIEW VIDEO!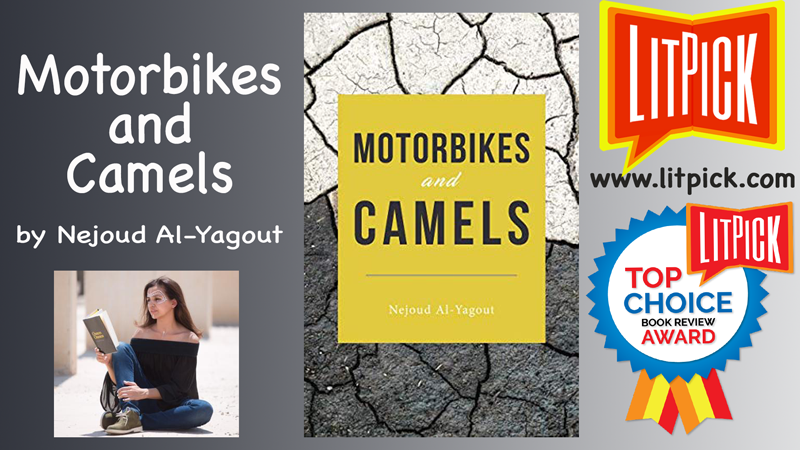 A story in which the phrase "through the eyes of the beholder" could not be more apt, Motorbikes and Camels is a short novel that would be enjoyed by readers with a liking for realistic fiction, romance, and culture.
The novel begins with the story of Salma, a young girl who craves romance in a culture where her mother believes in wearing a hijab and arranged marriage. Salma must tip-toe the fine line between who her family and culture believe she should be and the person she wants to become. Soon Salma's story becomes that of her husband, and then his ex-lover, and then her old friend, and so forth in a connected circle. Each character brings another viewpoint and another immersion into the lives and world created by Nejoud Al-Yagout.
Opinion:
The way Salma's story spiderwebs out into the lives of the other characters is perfectly rendered. You get an insider view into how characters affect or are affected by each other -- often by spinning backward in time a few days, months, or even years to give credence to the choices the characters make. Each chapter ends on a small cliffhanger or question mark that is answered in a following chapter, but not always in the way you would expect. This connected-character story telling is very intriguing and leaves the reader craving to know what is going to happen to each character or how they got to where they are now.
Mature young adults through adults would enjoy reading this novel.
Explain your content rating:
sex, sexual orientation, religion, spirituality
KEYWORDS
ACTIVITIES, HOBBIES, PLACES, AND EVENTS: