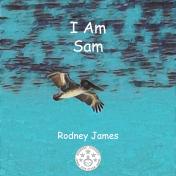 LitPick Review

I Am Sam follows a curious pelican named Sam who does not know what he is. Sam is on a journey to figure out who he is, and along his journey, he encounters many animals who help him to determine what kind of animal he is. He makes many new friends on his exploration. He goes to this zoo and figures out that he's a pelican, but then later that day he gets captured by humans at the zoo. Sam escapes with help from the other zoo animals, and he goes to find more of his species!
Opinion:
I Am Sam was a great and meaningful picture book that I think younger readers especially would enjoy. This picture book has an important trope where the main character is on a journey of self-discovery, which makes it relevant to all readers. The book also has detailed pictures that make the book ten times better and make it easier to picture the story. Readers would connect themselves to Sam because they might've gone through the same situation. I would recommend this text to all ages because of its relevant storyline. Overall, this was a great picture book, and I'd rate it 4 of 5 stars.
Explain your content rating:
There is nothing offensive or inappropriate in this picture book.
KEYWORDS
CHARACTERISTICS AND EMOTIONS:
ACTIVITIES, HOBBIES, PLACES, AND EVENTS: