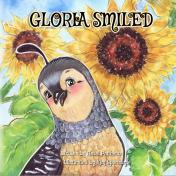 LitPick Review

Age at time of review - 30
Reviewer's Location -
Quezon City,
Metro Manila,
Philippines
View Lilily's profile
Hazel Pacheco's book, Gloria Smiled, tells a story of disappointment, resilience, and friendship. Gloria is thrilled for her birthday but soon learns that her friends have other plans. Wondering if her friends had forgotten what day it was, Gloria decided that she would surprise them with a party instead. While planning her party, she faced obstacles and even heard a warning blare to stay away from the area. Will Gloria ever push through with her party? Will she still enjoy her special day? Find out more in Gloria Smiled!
Opinion:
Gloria Smiled is a delightful book that skillfully addresses the common problems faced by its intended audience. Through its thoughtful exploration of disappointment, resilience, and most importantly friendship, this book offers a relatable and meaningful reading experience for young readers. The story's focus on celebrating birthdays and the reality that sometimes things don't go as planned provides valuable lessons in adaptability and acceptance. Moreover, the book's rich vocabulary presents a welcome challenge for readers, and the included word bank and definitions make it an excellent tool for building language skills. The vibrant and beautiful illustrations perfectly capture the unfolding story, adding to the book's overall charm. To summarize, Gloria Smiled is a truly wonderful book that is sure to delight its readers.
KEYWORDS
CHARACTERISTICS AND EMOTIONS:
ACTIVITIES, HOBBIES, PLACES, AND EVENTS: