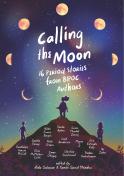 LitPick Review

Calling the Moon is a collection of 16 realistic fiction stories that celebrate menstruation and spotlight different communities' traditions around it. The characters are all different, but they are bound together by the experience of their first period. Some are prepared, and some are surprised. Some are disappointed, and some are excited. Nonetheless, each of their experiences enlightens the reader.
Opinion:
I enjoyed the variety in the writing styles and formats, and the variety in the characters. The authors each write in a unique way, so there is something for everyone. Whether a reader prefers poetry or prose, they will enjoy at least one of these stories. And since the characters are all from different backgrounds and situations, it is possible for every reader to relate to at least one of them. I also appreciated the positive view of menstruation expressed by the various authors of this collection. Not many books broach the topic of menstruation, and even fewer address how BIPOC people experience it. Although the correlation between menstruation and the moon is questionable according to studies I have read, Calling the Moon does dispute other common misconceptions about the menstrual cycle and emphasizes that everyone's body is different. On the whole, it leaves readers validated and informed, and there are not many books like it.
Explain your content rating:
There are some mentions of boys inappropriately staring at girls, and the book is based around puberty and menstruation, which I did not find offensive, but may offend some people.
KEYWORDS
CHARACTERISTICS AND EMOTIONS:
ACTIVITIES, HOBBIES, PLACES, AND EVENTS: