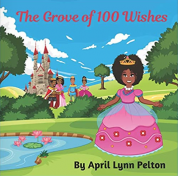 LitPick Review

Ayanna is the member of the African royal family, but she sure doesn't act like it! Her siblings are spoiled and self-centered. The Emperor and his wife want their children to be close and set them off on a trip to help them bond. They are sent on a trek to the Grove of 100 wishes where each will have a wish granted.
The siblings, Ade and Ada, dream of wishes that will benefit them by increasing their wealth and power. They are frustrated with Ayanna's generous heart. They chide her and tell her that she needs to stop acting like a commoner and more like a member of the royal family.
While traveling to the grove, the trio meet some folks who need help. While Ade and Ada ignore them, Ayanna promises to help them by giving them her wishes.
Ayanna's parents take note of Ayanna's selflessness, and it influences their decision on who should be next in line to become the next ruler of the kingdom.
Opinion:
Kindness matters! This beautiful story touches multiple social-emotional learning topics. Bullying, empathy, leadership, and kindness are just a few of the characteristics covered.
Ayanna is confident in who she is and is not afraid to show it despite being bullied by her siblings. Her moral compass is strong, and she follows it. The author did a superb job in allowing Ayanna to find her voice. Like in every great fairy tale, goodness prevails in this story, and Ayanna's selflessness benefits everyone.
This story would be a welcomed addition to any child's home library, a classroom library, and even a school library. It can be used to discuss a variety of SEL topics.
Explain your content rating:
This story is appropriate for all ages and contains nothing explicit or violent.
KEYWORDS