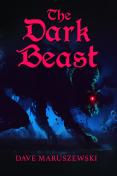 LitPick Review

Romda, Raven, and Ravai have recently been knighted squires, and they are excited to start their first task. When they go to visit the priest whom they are assigned to help, they instead run into "The Dark Beast". The priest explains that "The Dark Beast" is a man who has grown evil and turned into an incredibly powerful beast. They learn that "The Dark Beast" has been wreaking havoc around the priest's hometown, which is called Lakeside. The three of them decide to take it upon themselves to go after the beast. As they travel, their mission gets blurrier and blurrier. Everyone they meet knows about the beast, but they all have different memories of him. Will Romda, Raven, and Ravai ever be able to hunt down the beast? And will they be able to distinguish the truth from within all the stories they have been told?
Opinion:
Overall, I really enjoyed reading this book. Most fantasy books I have read spend a lot of time introducing the characters and the settings they are in. I liked how in this book, the author jumped right into the adventure within the first few pages. Additionally, I liked how this allowed us to get to know Romda, Raven, and Ravai as the book went on. We were able to see the differences in their personalities and how they all worked together very well. For example, whenever they are making a decision together, we see how Ravai is brave, while Raven brings up what danger they may face, and Romda can add his ideas and knowledge to the plans. Together, they were able to keep themselves safe throughout the adventure and make a plan to ultimately find "The Dark Beast". I really liked how it felt like I was going on an adventure with the characters. I specifically liked how each time Romda, Raven, and Ravai met a new person who had heard of T"he Dark Beast", we got to hear the story along with them. I think the author did a great job of keeping the book fast-paced and suspenseful. I often feel that fantasy books feel like they are dragged out, and I liked how this book was on the shorter side and remained engaging throughout the whole book. The storyline was very creative and focused more on Romda, Raven, and Ravai's adventure rather than the mythical Dark Beast. Because of this, this is a great book for any readers who enjoy books full of adventure!
Explain your content rating:
This book is appropriate for children.
KEYWORDS
CHARACTERISTICS AND EMOTIONS:
ACTIVITIES, HOBBIES, PLACES, AND EVENTS: