Raven, Romda and Ravai: The Dark Beast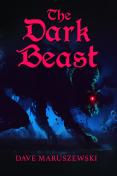 Raven, Romda and Ravai: The Dark Beast
Recently knighted squires Raven, Romda, and Ravai are tasked to help a nearby priest. However, this simple errand turns into much more, as they will soon learn of a dangerous villain only known as "the Dark Beast."

From local gossip, the Dark Beast sounds more like a character from a fable than a real person. But the Beast is on a mission to destroy an entire city, and Raven, Romda, and Ravai will have to leave their safe castle walls and venture into a country of unknown people and places to stop this villain.

As the trio travels on, they meet a host of people, all of them with their own stories about the Dark Beast. How could this fiend have escaped the kingdom's gaze for so long? Is he even real?

Raven is skeptical, Romda is knowledgeable, and Ravai isn't too worried about anything. The three knights have their own strengths, but will it be enough to defeat a being so superior? They may have no choice. The Dark Beast is coming…

A great gift for the fantasy lover, this adventure will please those who enjoy a strong build that culminates into an action-filled ending.
Book Details
Genre:
Adventure
Fantasy
Fiction
For Reluctant Readers
Humor