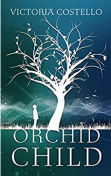 LitPick Review

Kate Jones' life in New York City as a neuroscientist seems to be going great until her affair with her boss Sebastian gets out, leaving her career in shambles. Not only that, but soon after losing Sebastian and getting fired from her job, she gains custody of her nephew Teague. Teague is dealing with his own problems due to having schizoaffective disorder. When Kate gets offered a job in Ireland to work on a study about high amounts of schizophrenia in the population, she gladly accepts. Though it will be her first time in Ireland, she knows that a chance at a job in neuroscience after her scandal is hard to come by, and she can help Teague get the proper treatment that he needs. But once they arrive in Ireland, things turn out to be more complicated than that for Kate. It seems that there is a group of people who are willing to do anything in order to block the study from being carried out and Teague may be involved with those people. Kate also starts to suspect that there may be something going on with Teague beyond the basic diagnosis that doctors have been giving him. To top it all off, Kate discovers that her ex-boss Sebastian has stolen her research and published it in a huge journal. Will Kate be able to work herself out of this mess, and will she be able to regain the research that is rightfully hers?
Opinion:
Overall, I really enjoyed reading this book. I like how the book switched perspectives between the main characters in every chapter, switching between Kate and Teague in the present, and Kate's grandma in the past. I also liked how the author vividly described the settings in Ireland. Despite having never been there, I was able to imagine the sights that Kate and Teague were seeing. I think the storyline of the book was also very interesting, though I did find the start of the book a little confusing. I think the references about Kate's bad luck in the first few chapters were a bit hard to understand without the background that was given in later chapters. However, I do think that once you are past the first few chapters, the book becomes very understandable. The last thing that I liked about the book was how educational it was about schizophrenia and other mental disorders. Through the way the author described life through Teague's eyes, I felt as if I was able to understand him, despite not knowing much about schizophrenia initially. Overall, I think this is an excellent book that readers 12 and above would enjoy!
Explain your content rating:
There is content about mental disorders that young readers will most likely not understand.
KEYWORDS
CHARACTERISTICS AND EMOTIONS: