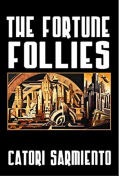 Age Range -
Mature Young Adult
LitPick Review

Sarah is from Alaska and looking to rebuild her life somewhere new. The place she thinks to go to first is to her cousin Penny, who she does not like, yet is the only person who can help her. Penny is a singer who will do whatever it takes to keep her reputation pristine and to sing on any stage she can. Her family is the foundation of a gang in the city that they reside. Her family forces Penny is to work for them if she wants to continue to sing. As Sarah is desperately seeking money from her family that she has not seen since the war years when they lived together in a Japanese-American camp, Penny seeks out a living as a star. Their two different lifestyles and means of living clash as they live together.
Opinion:
The novel was slightly confusing throughout; however, the storytelling was divine. There was just enough detail to keep the reader going and just enough confusion to keep the reader guessing. At every turn, more was revealed, while more questions were unanswered. Sarah is a determined, yet single-minded character whose flaws are accentuated by opposite characteristics in Penny.
The main concern that the novel is lacking is the background. Even though more is revealed as the story progresses, the interactions of the secondary characters with the main characters in the past is very confusing. In the end, the book is well written, the action scenes are clear, and the characters are lovable because of how human they are.
Explain your content rating:
There are some fight scenes that include bombing, stabbing, cutting a tongue, etc.
KEYWORDS