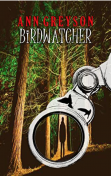 LitPick Review

Wanting to get away from their busy lives for a while, the Wincoffs decide to take a much needed hiatus over in the Pocono Mountains. It seemed like the perfect vacation spot; the mountains encompass rivers, valleys, and lakes, with trails and many recreational activities. However, their want for serenity is abolished right before their vacation even starts. Lance and Gillian Wincoff suddenly find themselves in a huge mess. Their tween daughter, Abigail Wincoff, goes missing when going birdwatching, and they find themselves overwhelmed with grief. Days fly by, but their beloved daughter is no where to be seen.
As the search for Abigail is underway, some evidence suggests her disappearance may not have just been a reckless accident. The disturbing reality comes to the detective as the search continues. Will the detective and his team find Abigail in time? Or will it be too late?
Opinion:
This book is a spooky crime thriller that kept leaving me wondering what was next. I think the overall mood of the book which is dark and suspenseful really helped me envision each scene. However, in a few places, the author was a little bit too descriptive, and it got me a little uninterested. This book had some supernatural parts knitted in like an eerie glow in the middle of the woods and a menacing child giggling in the middle of the night . I definitely got goosebumps in a few places. Overall, I recommend this book to people looking for a creepy and bone-chilling book.
KEYWORDS
CHARACTERISTICS AND EMOTIONS: