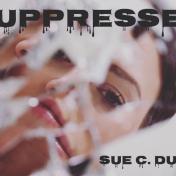 Sixteen-year-old Annie Montague has another chance at living a normal life after a car accident paralyzes her and kills her best friend. A new, never before done in the U.S., operation involves graphing her head on another woman's body.

Annie is willing to try anything to leave the mundane confides of her hospital room where she either stares at the ceiling, the hallway, or the floor tiles. She doesn't feel anything from the neck down, but her memories remind her of everything she's left behind.

This risky operation could mean death or a new life with varying side-effects. It may erase her memories, alter her hormones, and make her into an entirely different person. Is she willing to risk this for a chance to walk again? A chance to graduate from high school? Have a boyfriend? Or be independent?
| | |
| --- | --- |
| | Buy this book at Bookshop.org and help LitPick and small bookstores! |