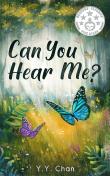 LitPick Review

A Young Girl has just found out that her father has gotten cancer. Pancreatic cancer to be exact. She doesn't know what to do. Is it her fault? Why is this happening to her family? Her father? Is God punishing her for forgetting to pray? These are all questions that she has been asking herself over and over and has been writing in her diary after her father got diagnosed. Why won't God make him better? She's been praying and praying, but her dad is still sick. Why isn't God listening? Can he even hear her? Will her dad be there to walk her down the aisle? Will he be there to teach her how to drive her first car?
Opinion:
This book is very moving and spiritual. Also very sad. I would recommend this book to a friend, or family member who has been affected by cancer. This book is very faith-based and reminds you that even when times are tough, God is always there. You just have to listen hard enough.
Explain your content rating:
No offense words. All God-based and spiritual.
KEYWORDS
CHARACTERISTICS AND EMOTIONS:
ACTIVITIES, HOBBIES, PLACES, AND EVENTS: