The Adventures of Bentley Hippo: Inspiring Children to Share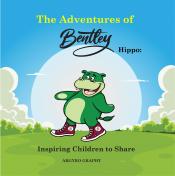 The Adventures of Bentley Hippo: Inspiring Children to Share
A children's book series focusing on acceptance, uniqueness and individuality.
Bentley the hippo sets out on an adventure to the moon. Through this journey, he meets unique characters that need to learn valuable lessons such as sharing and respect. Bentley's goal is to have us feel a sense of belonging. That different is OK, and respecting each other, no matter of size, color, shape, gender or religion, will create unity, love and harmony.
Bentley's bubbly personality inspires children to be curious as to what will happen next.
A must-read for children of all ages. The first of this 5 book series when read together completes his first adventure
Book Details
Genre:
Adventure
Animals
Educational
Inspirational
Juvenile Fiction