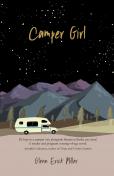 While her friends head off to college, Shannon Burke is stuck with a dead-end job and the responsibility of saving her mother's business.
The only bright spot is her upcoming birthday and a visit from her eccentric Aunt Rebecca. But before Shannon can blow out her candles, she receives devastating news: Rebecca is dead.
When she learns that her aunt has gifted her a beat-up camper, Shannon decides to sell it for cold, hard cash. Then she loses her job and finds a mysterious map in the glove box, and in a moment of desperation, she jumps behind the wheel and hits the road.
Following Rebecca's maps, Shannon journeys deep into New York's Adirondack Mountains where she faces her greatest fears and navigates a new reality that is as unpredictable as the wilderness itself.
During her scavenger hunt of self-discovery, Shannon experiences the healing power of nature, uncovers a stunning family secret, and comes to realize that a person's path through life is never clearly marked.
Summary from a LitPick reviewer: Shannon lives in a small house with her parents. On her eighteenth birthday, she became the co-owner of her mother's craft shop, which they had to move to their garage because they didn't have enough money to pay the bills for the small building. When it was time to blow out the candles on the cake, her dad got a phone call saying her Aunt Rebecca died of cancer a couple months ago. Shannon's aunt left her a camper for her birthday present. Shannon found a map hidden in the glove box. She chose to be like her adventurous aunt and follow the map. Follow Shannon as she embarks on an adventure and finds out her family's secret.

This 12 year old LitPick reviewer found the language of Camper Girl inappropriate for her age. Therefore, we are recommending this book for mature young adults.