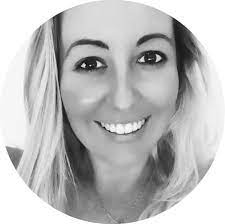 Claire Merchant is an author from Western Australia. She began writing in high school as a means of commenting on her surroundings, which soon developed into a passion for storytelling and character building.
Claire attended university to study English Literature, Communications and Education, and has used skills she learnt, along with personal experiences, to help her in her writing.
She has written several stories surrounding the residents of the fictional South Coast, in themes ranging from fantasy and supernatural fiction, to adventure, action, drama and romance.
Claire has a passion for storytelling and character building, and spends a lot of her time drinking black tea and trying to make sense of the voices in her head.
When she's not busy working on her next novel, you will most likely find her by the Swan River in her hometown, Fremantle.


ARTICLES BY CLAIRE MERCHANT:
Hi. Hello. Hey. Aloha. Ciao. Konnichiwa. Hiya. Bonjour. Sup. Hola. G'day.
Vice Versus Virtue: Creating Complete Characters
Write Often. Write Every Day. Write When You Can.
Brick by Brick: Building Ideas and Breaking Through Writer's Block
Trifecta of Elements: Films & Novels
Pros and Cons of Each Point of View
BOOKS AS GIFTS:
Today, frequent LitPick visitor Claire Merchant talks to us about why books make great gifts and her favorite books as a child, and tells us why her books, including one coming out this week, would make great gifts!
What makes books a great gift for Christmas, Hanukkah, birthdays, or any time?
Books are so special. They're the gift that keeps on giving because you can keep going back and reading them as time passes, and you never seem to read the same book the same way. It's like receiving a whole other world, something that takes you on a journey through your imagination. I don't know what better present to give than the gift of imagination.
What as your favorite book as a child?
My fondest memory of books when I was really little was having my dad read The Magic Faraway Tree and The Wishing-Chair by Enid Blyton to my brother and I. I loved those stories so much. As I got a bit older, I read a lot of the Sweet Valley High books by Francine Pascal. I'd say that as a child, they were probably my favourite.
Tell us about your books and why people should buy them as gifts.
My books have something for everyone. Anyone can read them and enjoy them. Plus, if you pay attention to detail, you will find that they're all linked in some way. Probably the most noteworthy connection is that Forever Ruby, though written from Ruby's perspective, acts as a preface to Mistry by Moonlight which is from Taylor's point of view. The sequel to Mistry by Moonlight which is called Midnight Mistry is out on the 26th of November. The third of the trilogy, Mistry at Dawn, will be available next year. There is a lot more to come from my little world of South Coast, so consider my books, not only a gift of imagination, but also an investment in future adventures—all from the comfort of your own home!
------------------------
Claire, it is always a pleasure to spend time with you! LitPick greatly appreciates everything you have done for us this year, participating in interviews and writing six articles! Thank you so much! Happy Holidays to you and your family! We wish you a happy and healthy 2016. We can't wait to see all the books you'll have published!
Claire's next book and the sequel to Mistry by Moonlight, Midnight Mistry, is available from 26th of November. Mistry at Dawn is set for release in the early months of 2016.
EXTRA CREDIT INTERVIEW WITH CLAIRE MERCHANT:
Let's give today's very first star of LitPick's "Extra Credit," Claire Merchant, a big round of applause! Claire is a talented young author from Western Australia. She began writing in high school as a means of commenting on her surroundings, which soon developed into a passion for storytelling and character building, and so created a world where the characters in her head were able to breathe and move. She has written several stories surrounding the residents of the fictional South Coast, in themes ranging from fantasy and supernatural fiction, to adventure, action, drama and romance.
————————
Do you have a solid outline before writing, or do you usually get ideas as you go along?
A bit of both, to be honest. I normally start off with an outline of what I want the story to be, but as I write it, more ideas flood in and it fleshes it out a little. Sometimes the idea will alter completely, but other times, like in the case of Knowing Nora, I knew where it needed to end, and I worked to make it as convincing as I could. There are the rare few cases that I come up with the idea of a character and just go from there.
Has someone you knew ever appeared as a character in a book (consciously or subconsciously)?
I think that it's dangerous to absolutely base a character on a real person because you can never truly represent them. So for that reason, I've tried to stay away from it. I haven't written anyone that I know directly into a story, but I have used names or qualities of people that I know in stories. Although, when I was writing my eBook Foresight (available on Amazon.com), one of my friends was the inspiration for the character of Dom Santino. But still, Dom was different than my friend. I try to make my characters their own people.
What do you do when you get writer's block?
Sometimes they feel more like brick walls! But usually if I get stuck for new ideas, I'll go back and edit some of my older stories to clean them up a bit so they're ready if I ever want to publish them. I still never stop writing altogether even if I have a bit of a block. I don't think I'd be able to function if I did that.
If you could live in a book's world, which would you choose?
I don't know if I would be able to just pick one. I think the beauty of reading is that you can live in hundreds of different worlds whenever you choose to. That said, I do spend a lot of time in my own little world of South Coast. They know me there.
What is your favorite book-to-movie adaptation?
It has to be Harry Potter. I'm such a huge fan that it's a little bit ridiculous. I think I've seen the films a hundred times—and I've been to the studios in London. I also thought that The Fault in Our Stars and the Divergent films were done well too, and The Hunger Games. Harry Potter will always be my favourite, though.
If you could have lunch with one other author (dead or alive!), who would it be?
John Green or J.K. Rowling, I can't pick. I admire them both for their creativity and brilliance in fiction and in reality. Both are role models of mine.
Wild Card: Did any real-life news stories or experiences inspire the twisted romance in Knowing Nora?
No, fortunately not. Not the romance portion anyway. Nora's interactions with Aaron were a teensy bit from my own experiences, but other than that it was just those little voices in my head telling their own story.
————————
Thank you for helping us kick off "Extra Credit," Claire! Claire's latest book, Knowing Nora, is out today, so check it out!
INTERVIEW WITH CLAIRE MERCHANT:
Author Claire Merchant joins LitPick for Six Minutes with an Author! Claire is the author of Mistry by Moonlight and South Coast Son.
How did you get started writing?
I've been writing for as long as I can remember, and I think it all started as a way of remembering things that I'd seen. When I was growing up we didn't have camera phones so if I saw something I wanted to capture, I'd just describe it to try and lock it in my memory. That turned into making up scenarios around settings or writing different endings to situations that I found myself in; then those little excerpts slowly morphed into novels. I've always enjoyed telling stories. I even used to make picture books in my free time when I was younger.
Who influenced you?
There are a few books that I have read where I just marvel at the brilliance of the authors who wrote them. I love John Green's books and Melina Marchetta (who is an Australian author). I'm also a big fan of J.K Rowling and Suzanne Collins, Stephenie Meyer, Veronica Roth and Richelle Mead. Markus Zusak is also incredible at crafting stories. I admire a lot of authors and what they have to offer.
Do you have a favorite book/subject/character/setting?
One of my favourite books of all time is still 'To Kill a Mockingbird'. I read it when I was 15 and it made me realize the power that the written word can have. I also really love fantasy books, I love exploring different realms and mythologies. I suppose that's why a lot of my stories have that mystical element to them.
What advice do you have for someone who wants to be an author?
Never stop writing. It took me a while to get my work published, but one thing that was constant over the years was my passion for writing. Without that and the belief I had in my stories, I would have given up a long time ago. But now I have two in print, two more on the way and around 13 others that I've finished. Hard work pays off, so if your head and heart is in it, you'll get there eventually, so never give up.
Also don't stop reading. Reading is key because it helps you grow creatively, refine your voice and expand your imagination. Authors can learn a lot from other authors, so it's important to walk through someone else's words whenever you can.
Where is your favorite place to write?
I do most of, if not all of my writing at my desk in my room. It's like a little cave with my timeline of stories along with inspirational pictures and phrases stuck around everywhere for my reference. So because of that, and because I tend to draw on research, it's easier for me to stay put. That said, I always make it a point to carry paper with me wherever I go just in case inspiration strikes.
What else would you like to tell us?
At the moment, I am in production with my third novel which is a supernatural/fantasy novel called 'Forever Ruby'. Ruby Edwards is a character that was featured in my first published novel ('Mistry by Moonlight'), only this time we get to hear her side of the story of how she became who and what she is. I suppose it acts as kind of a prequel to 'Mistry by Moonlight' but instead of being told from Taylor Mistry's perspective, it's Ruby who is telling the story. Most of my stories are written from different perspectives, but because they're all set in the same place (my fictional city called 'South Coast'), my characters still walk through my other stories. I made a conscious decision to only use a character's name once so if they're mentioned, the reader knows that it's the same person.
So there you go! Thanks LitPick! Happy reading all. C x
Claire, thank you so much for spending six minutes with LitPick! We're looking forward to Forever Ruby!
Website, blog, social media links:
picture: