Author & Publisher Book Review Services on LitPick
Would you like our students to review your book and honor you with a LitPick Five Star Book Award or maybe even have your title become a LitPick Top Choice Book?
After all, peer-to-peer book reviews have proven to be very powerful when students, parents, and educators are looking for books to read and recommend!
| | | |
| --- | --- | --- |
| | | |
| | | |
LitPick Book Review Packages
Get a student review of your book for powerful peer-to-peer marketing.
LitPick Standard Reviews (FREE)
When you submit your book for a standard review, you add your book to our list of available review books. Any one of our student book reviewers can choose to review your book at any time, there is no guarantee.

Our Rapid, Deluxe, and Guaranteed Book Review packages are for authors and publishers who want to be assured of getting a review of their book. Books submitted for Rapid or Guaranteed Book Reviews are assigned to only our most experienced LitPick student book reviewers


Our Top Student Book Reviewers are available to review "embryo" books and manuscripts.
---
Please Contact us for instructions explaining what you need to do to activate this link to our book submission form and how to complete the form to enter your book into our system for review.

---

LitPick Social Media Blast
Let us tell social media communities about your book!

Please email us to request a LitPick social media blast of your book and book review today!


LitPick Home Page Marquee Feature
Feature your book or series on our home page for all to see.

This very affordable LitPick Home Feature is very popular with authors and publishers and includes special above the fold placement of your book on our website, newsletter and social media announcements, as well as an opportunity to be a Featured Author on LitPick. Your Featured Author interview is further promoted, along with your book, to thousands of our newsletter subscribers and to our Facebook, Instagram, and Twitter followers.


LitPick Book Review Videos
Visual promotions are very powerful, so let us turn your book review into an eye-catching and engaging video.

Attract more attention to your book with a video!
Watch this book review video produced for author Nazanin Marzban



Using LitPick student book review videos with audio produced by our student reviewers is a very powerful way to promote your book to students, parents, and educators.


LitPick New Arrival Announcements
Our LitPick "family" would love to hear about your new arrival.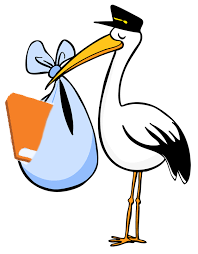 Congratulations! Would you like us to announce your book's addition to LitPick? We announce your new arrival to our members and student reviewers (10,000+), our social media followers (Facebook, Twitter, and Instagram), and place it in our monthly newsletter and on our sister site, Flamingnet.com. This LitPick announcement is offered for only $25.00 and includes a link to your book's page on our site or to your Amazon.com book page. Please email us to request an announcement of your book's arrival at LitPick.



LitPick Featured Author Interviews
Let us help you shine online and on our social media sites.

Are you eligible to be a LitPick Featured Author on our social media pages and website?



LitPick & The Authors Show

Authors, would you like an on air interview?

LitPick Book Awards

We offer our Five Star Book Review Award graphic and our Top Choice Book Review Award graphic to authors and publishers whose books receive this special recognition from our student book reviewers. These award graphics are available in three attractive color combinations and in resolutions suitable for print and website promotions. Book labels are also available for order to be placed on your books.



---
AUTHORS AND PUBLISHERS LOVE LITPICK!




"Being a part of LitPick means being able to share your love of books with readers, reviewers and writers from around the world. It has been so rewarding as an Australian author to be able to interact and share my experiences and advice with the students and aspiring writers from all the way across the globe. The team at LitPick is wonderful, and the student reviewers are so fantastic in their enthusiasm for reading, and their book recommendations for their peers. I encourage anyone who lives and breathes books to join LitPick and become a part of the community."
How can I help with LitPick?
You can join LitPick as an underwriter.

We always welcome authors and publishers as mentors for our student reviewers. We call these mentors "underwriters." LitPick underwriters are a group of very skilled and dedicated librarians, teachers, parents, authors, and publishers who generously volunteer their time to provide feedback to our student book reviewers about their reviews. This feedback helps improve the reading comprehension and writing skills of our student reviewers. In fact, after reviewing for LitPick and working with our underwriters, some of our reviewers have been influenced to pursue careers in publishing, teaching, library science, and writing Please contact us if you are interested in finding out about becoming a LitPick underwriter and mentoring our student reviewers.