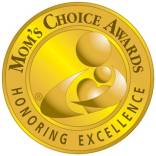 LitPick's free online reading and writing program
receives Mom's Choice Award Gold

The Mom's Choice Awards Honoring Excellence seal
is widely recognized as the symbol representing
the best in family-friendly media, products and services.

Our free online reading and writing program is also
honored to have been recognized
by the AASL as a
Best Website for Teaching and Learning


and by the AIA as a
Best Website for Independent Authors

"LitPick has been an amazing website for me.
I have loved reading and reviewing books
on it ever since I joined."
ToShu0911 - a LitPick student book reviewer
"LitPick is very special to me
because they have given me a voice to express myself."
snehayamsani - a LitPick student book reviewer
Sign up today read books and write reviews for our growing online community!
Happy LitPick-ing!!!


Testimonials by LitPick student book reviewers, librarians, teachers, and parents
About LitPick
At LitPick student book reviews online, we offer free preteen books to read, teen books to read, and young adult books to read. LitPick student book reviewers review these preteen, teen, and YA books, and we post their book reviews online for teens and educators. The books and book reviews on our site can be used by librarians, teachers, homeschool educators, and parents to create a middle school book list, a high school or upper school book list, and a homeschool book list, as well as a booklist of online reviews from all our student book reviews. Please contact us for details about obtaing access to our student book review list.