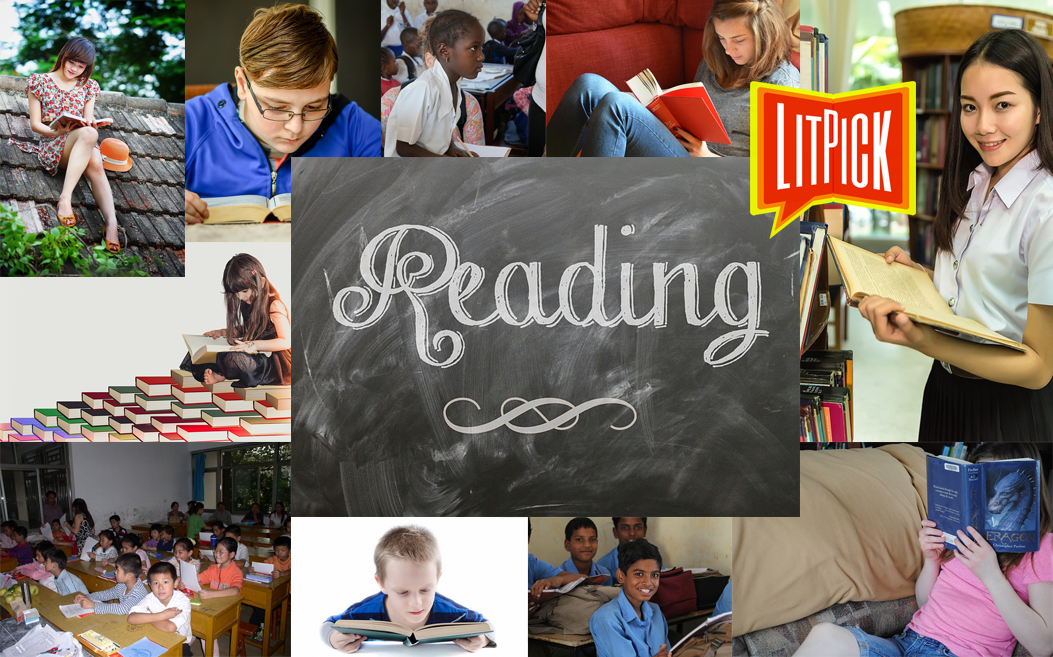 LitPick Student Book Reviews (www.litpick.com) was created by college students to help promote reading and writing. Today, thousands of students worldwide review books for LitPick. Listed below are reasons why students enjoy being part of the LitPick community and how their participation has helped foster their love for reading.
Free Books
LitPick provides free eBooks to students in exchange for their honest reviews of those titles. The books do not need to be returned to LitPick, so students have the opportunity to enjoy a title over and over again.
Choices
Giving students choices help improve their interest and engagement level. When students are engaged, they are more involved with their learning. LitPick offers books from many different genres and age ranges to appeal to students with a variety of interests.
Advanced Copies
Many of the books that are available for review on LitPick's website are brand new (or haven't even been released yet). Students get a chance to read these titles before others. On Amazon.com, Goodreads, and other online booksellers, a LitPick student book reviewer is frequently the first person to submit a review on these new titles.
Influencing Authors/Publishers
When students review books that haven't yet been released, they have the opportunity to help authors and publishers find and fix any content issues. Blurbs from our students' reviews end up on book covers all the time. A LitPick student's feedback even prompted the change of a book title before its release date.
Writing Feedback
One of the unique components of LitPick's program is that teachers, librarians, authors, parents, and other adults provide valuable feedback on students' review. They point out students' strengths and areas to improve upon for their next review. Students grow as writers, and as they do, their confidence soars as well.
Sharing Opinions
LitPick reviewers have the chance to share their opinions of books with a global audience of students, teachers, librarians, authors, and parents. Writing for an authentic audience increases motivation, which also increases the quality of a student's work.
Books for Reading
Students keep the complimentary review copy of the book they review in exchange for an honest review.
Do you know a student who would be interested in reviewing books for LitPick? Please contact LitPick today so your student can begin to discover for themselves why Ernest Hemingway once said, "There is no friend as loyal as a book."
-----
Tynea Lewis is a former Title I teacher from Pennsylvania. She was named a 30 Under 30 honoree by the International Literacy Association in 2016 for her work with LitPick. When she's not busy overseeing the program, she loves spending time with her husband and young daughters, writing for a variety of publications, and escaping to the quietness of the mountains. You can connect with her on Twitter and Instagram or on her blog at tynea-lewis.com.