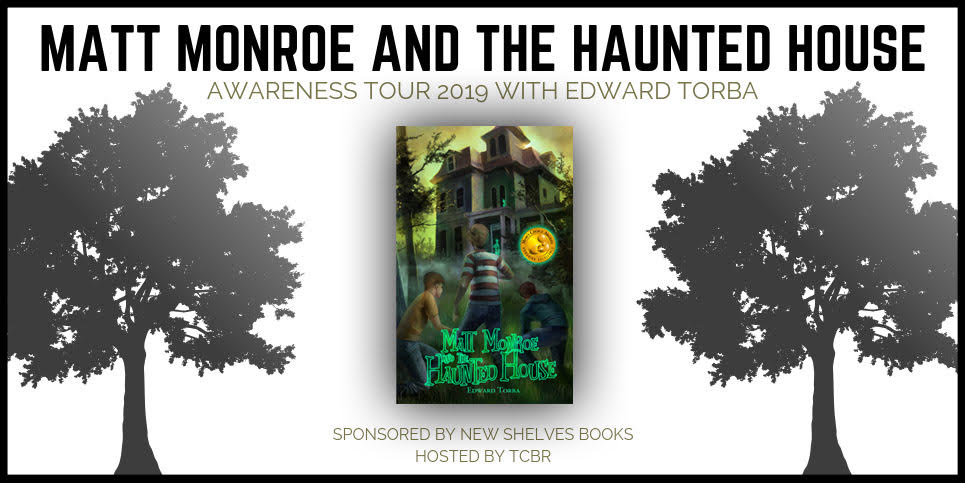 ***NOTE: The giveaway has ended***
We have partnered with The Children's Book Review and New Shelves Books to bring you a special author interview with Edward Torba. Be sure to check out his newest book, Matt Monroe and the Haunted House. In fact, stick around after the interview to find out about a special giveaway being held by The Children's Book Review and Edward Torba.
***What inspired you to write the Matt Monroe series?

In high school and college, my interest lay in the sciences. English, especially creative writing, was far down the list. While attending dental school, I developed a character, King Molar, for my child patients. I developed a flip chart picture book that was a hit with the kids.

Dentistry is not a very popular subject, especially among children, and there was nothing in literature that could assuage a child's fear. I wondered… could I write a story that would make dentistry interesting and fun, therefore reducing a child's fear? It was after I read the Harry Potter series that I got the idea to write about a son of a dentist. Thus, Matt Monroe was born. Mixing fantasy with reality helped to create a world where dentistry could be seen in a different light.

**** Did you have an epic adventure as a child?

I always had a vivid imagination. I just never put my thoughts onto paper before writing about Matt Monroe. Many of the incidents in the first book, Matt Monroe and The Secret Society of Odontology, were taken from my childhood. As crazy as it may sound, a glowing, red globe and bigfoot encounters were events we experienced as kids in Kingston.

*** What is the most exciting thing about being an author?

This is an easy question to answer—simply, for other people to gain enjoyment from reading my stories. Getting positive feedback from readers, especially kids.

*** What is the most challenging thing about being an author?

Marketing your book. Writing is the fun part, but marketing is the most challenging in the publishing process. I do enjoy book signings because I get to meet readers and/or future readers. I give all people I meet at the signings my personal email address so they can let me know what they thought of my book(s). Quite a few do answer, and 99% are positive. However, marketing a book via social media, book signings, etc. is the most challenging aspect for me in the publishing process.

***What advice do you have for someone who works full time but also wants to write?
You must be organized, and you have to budget your time wisely. Concentrate on completing your novel or short story. Set date markers, i.e. general story/outline, chapters, first draft, second draft, etc. Set your goals and move forward. Procrastination is not allowed!

***Where are Matt Monroe's adventures taking him next?

In the series, Matt is growing up. The third book in the installment, Matt Monroe and the Stolen Treasure, finds Matt working at the local amusement park, Idlewild Park, during the summer months between his junior and senior year of high school. There is something off at the park, and soon remarkable events place Matt in the middle of another adventure.
***Edward, thank you for joining LitPick for an author interview. We love how your day job became a springboard for your writing career, and we look forward to finding out more about Matt Monroe and his adventures in the next installment of the series. Readers, don't forget to enter the book giveaway for your chance to win a copy of Matt Monroe and the Haunted House.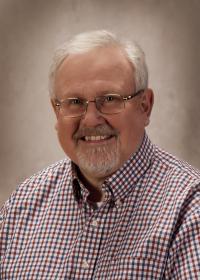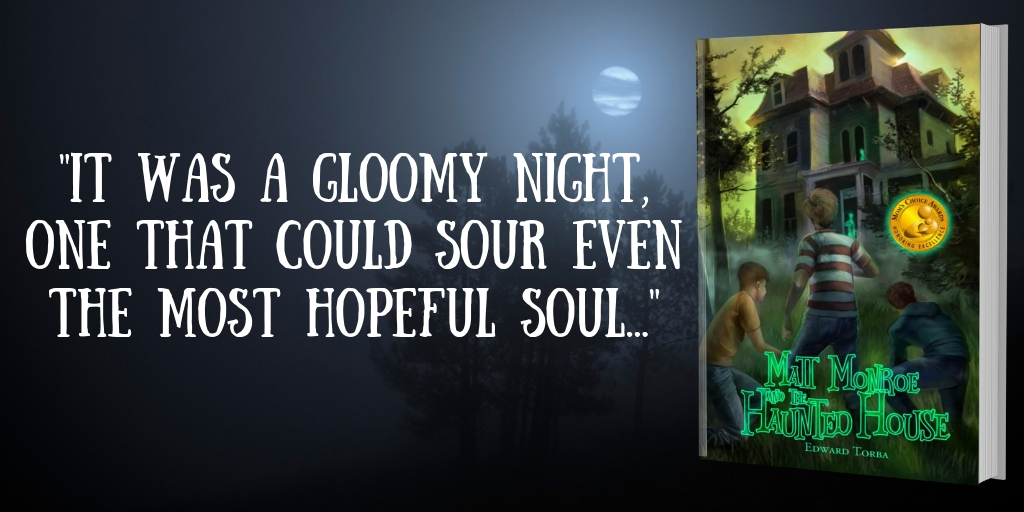 ABOUT THE BOOK
Matt Monroe and the Haunted House
Written by Edward Torba
Publisher's Synopsis: A haunted mansion. A community at risk. A group of teens with mysterious abilities. Strange sightings at the Payne mansion and baffling incidents in the countryside place the community of Kingston on edge. Did opening the portal to Paragon draw evil entitites to Kingston? In facing this new threat, Matt Monroe soon realizes he is not the only one who has secret talents. Many of his companions have hidden abilities which are exposed as Matt and his friends confront a terrifying, ethereal foe.
Ages 9-12 | Publisher: All Points Press, LLC | October 15, 2019 | ISBN-13: 978-0985082765
PURCHASE LINK
Amazon
GIVEAWAY
ENTER HERE For A Chance To Win A Matt Monroe Series Gift Basket!
One (1) grand prize winner receives:
A copy of Matt Monroe and the Secret Society of Odontology (Book 1)
An advanced reader copy of Matt Monroe and the Haunted House (Book 2)
Dental supplies!
Two (2) winners receive:
A copy of Matt Monroe and the Haunted House (Book 2)
Two (2) winners receive:
A digital copy of Matt Monroe and the Haunted House (Book 2)

This digital prize is open to worldwide entrants
Giveaway begins October 1, 2019, at 12:01 A.M. MT and ends October 31, 2019, at 11:59 P.M. MT.
Open to international addresses and the legal residents of the 50 United States and the District of Columbia, who are eighteen years of age or older in their state or territory of residence at the time of entry. Void where prohibited by law.
New Shelves Books is responsible for prize fulfillment.