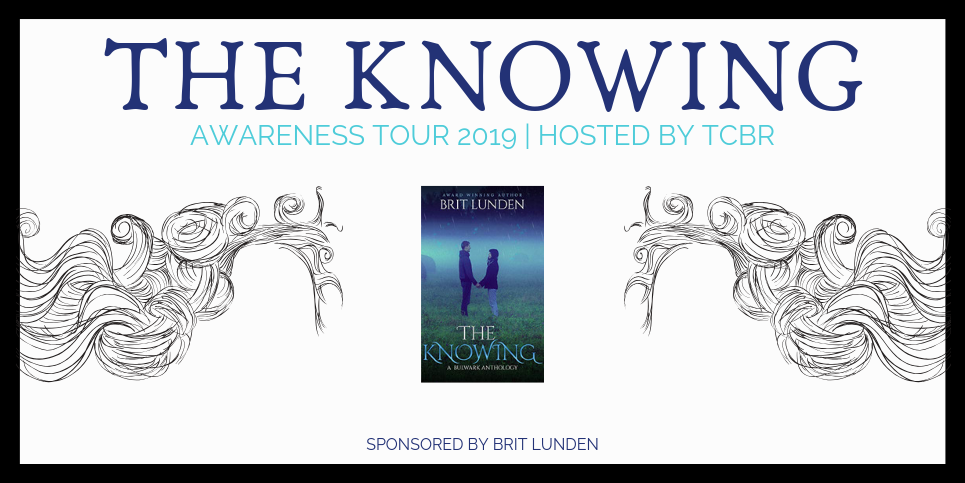 ***NOTE: The giveaway has ended***
LitPick has partnered with The Children's Book Review and Brit Lunden to bring you an author interview and a special giveaway of The Knowing.
About the Author:
Brit Lunden is also known as prolific children's author, Carole P. Roman. She has published over fifty books. Whether it's pirates, princesses, or discovering the world around us, her books have enchanted educators, parents, and her diverse audience of children. She hosts two blog radio programs and is one of the founders of a new magazine, Indie Author's Monthly. She's been interviewed twice by Forbes Magazine. Carole has co-authored a self-help book, Navigating Indieworld: A Beginners Guide to Self-Publishing and Marketing. Bulwark is her first book of adult fiction.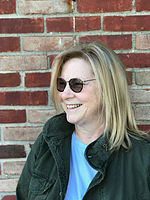 OFFICIAL LINKS
Author's website: https://www.britlunden.com/
Facebook: https://www.facebook.com/britlunden
Twitter: https://twitter.com/BritLunden
***What inspired you to write The Knowing?
A group of indie authors asked if they could use my novella Bulwark as a catalyst for an anthology. I was flattered and agreed. I offered to write the first book and opened it to the first chapter where an injured couple is brought to JB's home. JB Staton is an ex-football star with a dead wife. I thought to myself, I know nothing about football, have an older character with barely a page worth of an intro in the first book, let's see what we can do with this guy. After the first paragraph, I was smitten with him and the bones of the book were finished a few hours later. I started the book with the intent to make it into a ghost story, but my characters had other plans and took it in a totally different direction. It ended up as a sweet paranormal romance that made me cry when I finished it. I will say that 2018 was a tough year, I lost my husband of 48 years and I think the book helped me through my grieving process.

***How did you decide on placing the town in this book in Georgia?
I love Georgia. When I was sixteen (we are talking about close to fifty years ago), my parents drove us down to Florida. My dad drove all night. They didn't have the money to rent motel rooms. In the very early morning, we stopped in Georgia for breakfast. It was still dark outside. I got out of the car and when I looked up, I couldn't believe the number of stars I saw. It was like we were in a giant bowl in the middle of space. The air was filled with the scent of peaches. I thought to myself that this place was magical. I stored the memory and it came rushing back when I started Bulwark.

***What do you like most about writing paranormal books?
Reality can be altered to match what you need to do with a plot. However, I personally do believe in spirits. I know we can talk to them. I think there are talented mediums that do this type of communication. In fact, right now I am taking lessons with a medium to be able to do it myself and have had some amazing experiences. I have had some interesting things happen and I like to share them through my stories.

***You have written books in a variety of genres. How did you first get started?
My sons dared me to write a book in a contest. I wrote Captain No Beard the next day. They helped me pick an illustrator and voila! we had a book. It was named to Kirkus' Best of 2012 and I was hooked. I went on to write nine more books in that series and created two non-fiction series and another two fiction series ranging from toddler to teen. I now have written two books, Mindfulness for Kids and 800 Jokes for Kids with a publisher.

***Has someone you've known ever appeared as a character in a book?
Usually, my characters are composites of lots of people in my life. Anyone who really knows my family and some of my close friends will recognize them in the books.

***Where is your favorite place to write?
I write everywhere, at my desk at work, in bed, the hair salon, just about anywhere.

***We'd love to hear about a current project or idea you're exploring.
I am working on The Devil and Dayna Dalton, which will be book 10 in the Bulwark anthology. I just completed the kid's joke book and am waiting to see the finished product. I just published Marketing Indieworld with Dr. Angela Hausman. I am helping my son with his next book by beta reading. He will have a September release of two books and I will be doing all his marketing and promotion. You could say I wear a lot of hats.
ABOUT THE BOOK
The Knowing
Written by Brit Lunden
Publisher's Synopsis: Bulwark- a wall or stockade that protects or sometimes hides the truth from the outside world. Bulwark, Georgia, isolated, hidden. Who knows what strange things can happen when the rest of the world can't see you? JB Stratton is alone in the world, and all he has left are the memories of his beloved Ellie. Dirt poor JB and wealthy Ellie feel an instant connection that is as intense and primal as the blood red earth of their home. Unseen roots connect them, pulling them into an impossible relationship. Will the memories of past lives help or hinder the path of their love? Based on the original novella Bulwark, by Brit Lunden, The Knowing continues the story of a town isolated from the rest of the world where the impossible becomes plausible, and logic is determined by reality.
Ages 17+ | Publisher: Chelshire | March 13, 2019 | ISBN-13: 978-1947188990
PURCHASE LINKS
Amazon
Barnes and Noble
IndieBound
ENTER NOW to win a copy of The Knowing by Brit Lunden, and a $50 Amazon gift card!
One (1) winner receives:
An autographed copy of The Knowing
A $50 Amazon Gift Card
Four (4) winners will receive:
An autographed copy of The Knowing
Giveaway begins June 3, 2019, at 12:01 A.M. PST and ends July 3, 2019, at 11:59 P.M. PST.
Giveaway open to residents of Canada and the fifty United States and the District of Columbia who are 17 and older.