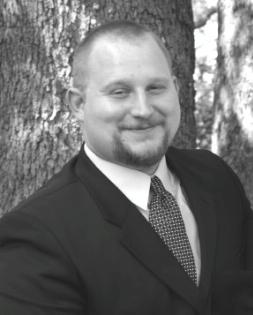 From Amazon.com:
I remember first becoming excited about books as a student in South Pittsburg Elementary School. The schools annual book fair was one of my favorite events. Mom or Dad would eat lunch with me and then buy me a book of my choosing! Wizard and Warrior: choose your own adventure was always a favorite of mine. I just loved those Joe Jusko covers!
It was while attending South Pittsburg Junior High that I finally decided to pluck several books in Edgar Rice Burroughs Mars series down from my Dads bookshelf to read. Needless to say, I was not disappointed. It was the first time a book totally transported me to another world! I even faked being sick to stay home from school to finish one of them, Gods of Mars, I believe. I also encountered other masters of science fiction during this time, such as Ray Bradbury and Madeline LEngle.
Sadly enough, my enthusiasm for books subsided while attending South Pittsburg High School. I was too busy flirting with girls and playing football. But even then, it wouldnt have been an odd thing if youd caught me reading a Stephen King short story collection or a Dean Koontz paperback. My primary creative outlet then was drawing, brought on by my love of comics. Stan Lee, Jack Kirby, John Buscema...those guys were rock-stars to me! During this time I crafted a few comics (on legal pads) starring superhero versions of my brothers Daniel and Joseph, and myself, which I still have today. Despite the crude venue, one can see even in these early works that I already understood the basic principals of storytelling.
It was during my latter years attending Middle Tennessee State University that I rediscovered, or rather, was rescued by, literature. Although I was surrounded by friends, it was a dark and lonely time in my life. One day when I was feeling especially down, on a whim, I picked up the audio book version of Stephen Kings Desperation, as ready by Kathy Bates. It was ERBs Mars all over again! I was swept away to a fantastic world...one that was violent and scary, but also full of love and self-sacrifice. I immediately began devouring every Stephen King novel I could get my hands on. Through Mr. Kings works, I discovered countless other authors who I came to adore. I began reading anything and everything from the latest bestseller to the ageless classics I should have read in my youth.
I continued this trend after moving and taking a job in Chattanooga, TN, where I currently live. It was during my early years here that masters of fantasy such as Tolkien, Pullman, Gaiman, and, of course, Rowling became my teachers and entertainers.
A few years after the turn of the millennium, I decided to try my own hand at writing short stories for publication. My first efforts were atrocious, and received many deserved rejection letters. But I kept plugging away, and eventually began receiving both compliments and suggestions from magazine editors...although none of them were willing to publish my work. And frankly, the short story market simply isnt what it used to be. I realized if I were ever going to see major publication, I needed to write a novel.
I began work on a horror novel that never quite gelled. Frustrated, I began searching my brain for a new idea. And then like a lead cannon ball covered in cement, it hit! What if I crafted a novel that turned the mythic chosen one cliche on its head? What if I created a protagonist who had no divine gifts but acted the hero regardless? What if I created a hero who had no higher destiny, but seized one anyway? What if I created a hero anyone of us could be with enough determination and elbow grease? The result was Chance Fortune.
Website, blog, social media links: