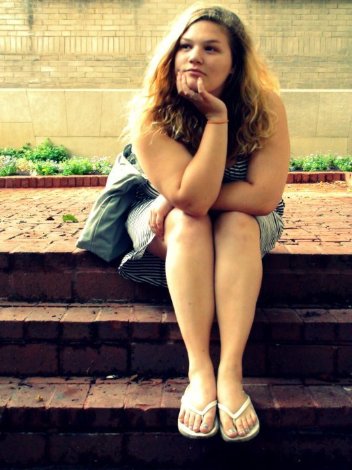 From Amazon.com
I am the editor in chief of M.L.T.S. Magazine, a quarterly online magazine and daily blog for young women in college. While M.L.T.S. is intended for young women who are interested in their careers and are otherwise goal-oriented, it covers lifestyle issues. My short story "Urgent Care" was recently published by Fresh! Literary Magazine, and my journalism has been published in The Temple News, The Juniata News, Motivos magazine, Philadelphia RowHome Magazine and online at HOSTAGE magazine. I have covered labor unions, fashion, relationships, film and books, among other topics. Currently, I am seeking a home for my first young adult novel.

In addition to all of my writing ventures, I am pursuing a degree in magazine journalism at Temple University. I graduated in June 2009 from the prestigious Philadelphia High School for Girls, where I was 17th in my class, editor of the school paper and yearbook, and a member of the Channel 1 video team.

I live in an apartment in Northeast Philadelphia with my darling boyfriend, Christopher Doctor.
Website, blog, social media links: