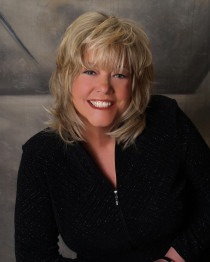 From the author's website:
Rhonda Brutt was born in Dayton, Ohio but grew up in south Florida, the oldest of three girls. After graduating from high school, she attended Florida State University. She then moved to Pennsylvania, where she lived for two years before moving one more time to finally settle down in Minnesota. She returned to college and graduated from Normandale Community College, Phi Theta kappa, with high academic honors. Rhonda is proof that it is never too late to finish your education or achieve your goals; a message that she stresses to the young people she now mentors in her community, as well as to her own three children.
A lifelong reader, she finds herself still pouring over young adult novels as well as science fiction and romance. When she's not reading or writing she enjoys visiting coffee shops (she helped open one once), swimming, traveling, rock music, attending concerts, going to the theater, and trying to come up with creative excuses to get out of cooking. Rhonda also regularly volunteers with several organizations that help the homeless community. She lives with her husband and her Yorkshire terrier in the Minneapolis metropolitan area. Voyance is her first published novel for young adults.
Website, blog, social media links: