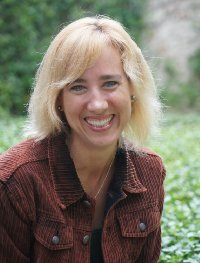 From Amazon.com:
P. J. Hoover first fell in love with Greek mythology in sixth grade thanks to the book Mythology by Edith Hamilton. After a fifteen year bout as an electrical engineer designing computer chips for a living, P.J. decided to take her own stab at mythology and started writing books for kids and teens. P.J. is a member of THE TEXAS SWEETHEARTS & SCOUNDRELS. When not writing, P.J. spends time with her husband and two kids and enjoys practicing Kung Fu, solving Rubik's cubes, and watching Star Trek.
Her first novel for teens, Solstice, takes place in a Global Warming future and explores the parallel world of mythology beside our own.
Her middle grade fantasy novels, The Emerald Tablet, The Navel of the World, and The Necropolis, chronicle the adventures of a boy who discovers he's part of two feuding worlds hidden beneath the sea.
This biography was provided by the author or their representative.