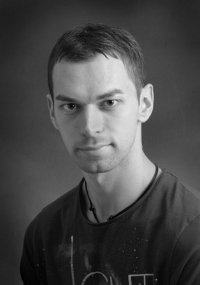 From Amazon.com:
Born in Sheffield, England in 1983, Matthew showed great interest in art, design and storytelling from an early age. He studied Graphic Design at Chesterfield College and Computer Games Design at The University of Teesside.
He began his gaming career in 2006 as a games designer at the mobile and handheld developer Gameloft, then moved to Codemasters where he worked as a level designer on the racing titles Colin Mcrae Dirt 2 and Dirt 3.
In 2009 he began to write the first book in the Domino Galaxy series. "Twin Spirit" was published in October 2011.
In his own words:
"I love to create, whether it's writing, art or design. I think growing up in the 80s and watching all the fantastic movies from that decade implanted a desire to imagine. As a child I would daydream...A LOT. But I wasn't able to write or visualize my ideas very well. At the age of twenty-eight I finally felt ready to share my stories. I hope you enjoy them."