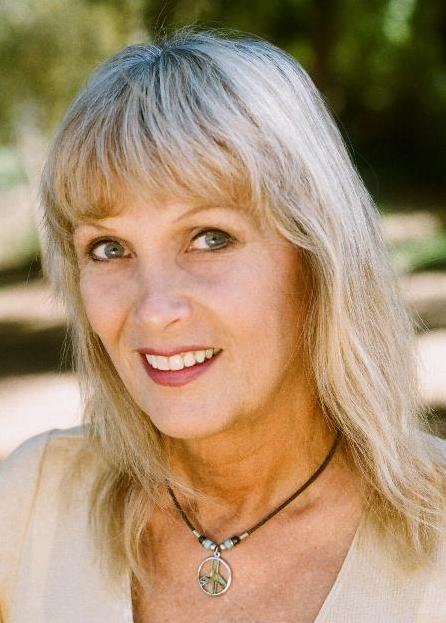 From Xlibris: Marlene Sosebee was born in Stafford Spring, Connecticut on April 12, 1952. She grew up in Somers, Connecticut and then attended North Yarmouth Academy, Yarmouth, Maine in her final two years of high school.
In the '70's, Marlene attended The University of Southern California. She studied art, music, psychology, religion and philosophy.
In 1984, Marlene hooked up with the all-female rock band "Lipstick" and toured the East Coast and Canada.
As of January 2003, Marlene has four screenplays that are being shopped by her literary agency, Ellechante Talent.
INTERVIEW WITH MARLENE SOSEBEE:
How did you get started writing?
When I was around 12 or 13 years old I started writing science fiction short stories after being inspired by the 'Twilight Zone' TV series. I also started writing songs and lyrics in my teens and still do write songs and lyrics. I have many songs, music videos, scripts and books at http://www.queenboudica.com.

Who influenced you?
Most of my influences have come from musicians and actors such as Jimi Hendrix, John Lennon, Jimi Stewart, Katherine Hepburn and other artists from the 20th century.


Do you have a favorite book/subject/character/setting?
My favorite setting would be America before the white man came and destroyed it. The Natives were doing fine before all that happened. My favorite character is Pocahontas, for she is my Great Grandmother X8.

What advice do you have for someone who wants to be an author?

Just write... don't worry how it comes out because you can always keep going back to make it better. Take years if you have to, to get it the way you want it and don't let anyone tell you 'you are not good enough' because you most likely are. Write, write and write some more.


Where is your favorite place to write?
When I am completely alone in my apartment with no distractions.


What else would you like to tell us?

Follow your heart and do what you know you are here to do. Don't give in to the norm and don't let the critics bring you down. Always make art, music and literature because you love it and need it to express your true self by doing so... no other reason will suffice.
Website, blog, social media links: