I'm a trapeze artist, astronaut, spy--just kidding!
Well, the bit about being a spy is true. It was a long time ago in a far off land, lots of fun, and planets away from my middle-class upbringing in the UK. I was born in a little coal-mining town in South Wales and properly brought up in England where I did English things like attending an all-girls grammar school, playing rounders, doing two hours of homework every day, and going on soggy caravan holidays with my family. I also trained as a classical pianist, which meant annoying family and neighbors with daily four-hour practices.
Once I grew up--wait, that's a fib; I've never actually grown up--I experimented with hedonism in Paris, where, among other things, I taught English to very proper French schoolgirls, and I failed to abide by the British embassy's social rules in Romania, but that's another story.
This biography was provided by the author or their representative.
SIX MINUTES WITH MAGGIE LYONS:
Joining LitPick for an author interview is Maggie Lyons, author of Vin and the Dorky Duet. Her book has received the LitPick Five-Star Book Review Award. Our reviewer shares an important lesson this book teaches.
"I especially like the light-hearted way the book reminds us that we might have more in common with people who are different from us than we realize, and it encourages us all to be friends because we can learn so much from each other." –LitPick Student Book Reviewer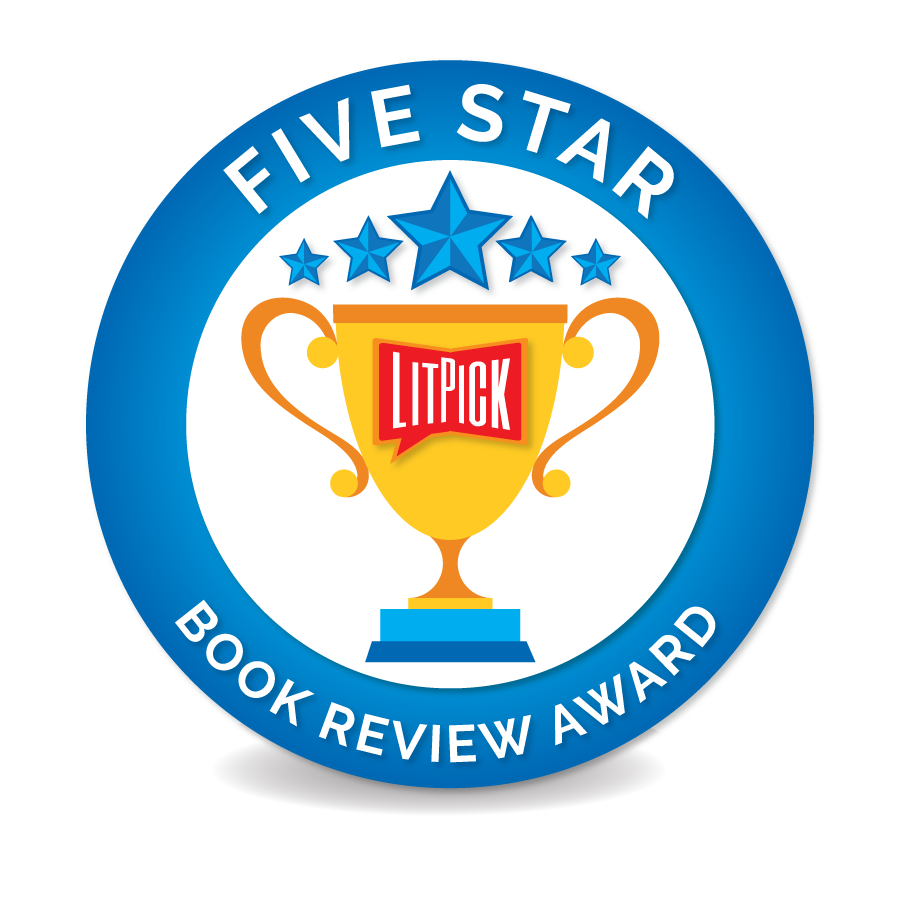 ***How did you get started writing?
One of my very first jobs was writing the program notes for the National Symphony Orchestra. So writing about classical music—what the composer ate for breakfast and how a symphony is built, that sort of thing—was what I did for several years. Then, into my life popped a little boy who wanted me to read him bedtime stories, which I found as much fun as he did. He turned into a grown-up, but the spell of children's stories lingered in the air around me. All I needed was an excuse to borrow books from the children's library, and declaring myself to be a children's writer did the trick.
***Who influenced you?
Studying the work of great children's writers gives me the chance to indulge my love of that enchanting mix of innocence, escapism, imagination, and humor that bubbles out of children's literature. Some of my favorite children's writers are Jerry Spinelli, master of the heart wrench; Frank Asch (Journals of a Cardboard Genius series) and Cressida Cowell (How to Train Your Dragon series), for their hilarious sense of humor; Gary Paulsen, for his beautifully crafted language and great sense of humor. I could name many, many others if we had the space!
***Do you have a favorite book/subject/character/setting?
No single favorite, but the authors I've named above are certainly a starting point and their stories vary hugely in terms of subject matter and style.

***What advice do you have for someone who wants to be an author?
Expect to write, rewrite, rewrite, rewrite; join a constructive critique group; and get a good editor.

***Where is your favorite place to write?
My home office, which has a view of the little creek I live on. It's dangerous, though, because I'm tempted to stare out of the window at the wildlife rather than hitting the keyboard.
***What else would you like to tell us?
Vin and the Dorky Duet is about self-discovery and life's little habit of being unpredictable. Though he doesn't know it, Vin sets out on a quest of self-discovery and learns that just as you can't judge a book from its cover, neither can you judge people from first impressions, and you also can't expect plans to be 100 percent foolproof. His quest demands a creative and open mind, and he ends up a winner because of that, even when none of his plans work out as he anticipated.
--
Maggie, thanks for joining us and sharing more about Vin and the Dorky Duet. The lessons presented in this book are important for both children and adults to learn.
If you are interested in reviewing Maggie's book, be sure to request it on LitPick's website (www.litpick.com). If you are a teacher or librarian and would like to purchase this "comical story that is perfect for reluctant readers ages 8-12" for your classroom library, here's the link (https://amzn.to/2xKhurz).
Website, blog, social media links:
picture: