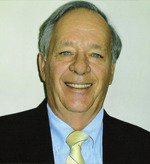 From Amazon.com:
Larry Peterson was born and raised in the Bronx, New York. A former metal lather/reinforcing ironworker, he left that business after coming down with MS. He, his wife and three kids moved to Florida 30 years ago. Larry began doing freelance newspaper commentary after graduating from Tampa College in 1984.
His first children's picture book, "Slippery Willie's Stupid, Ugly Shoes" was published in 2011. In 2012, his full length novel, "The Priest and the Peaches" was released and he is presently working on the sequel.
He also has a blog where he posts weekly commentary. He lives in Pinellas Park, Florida and his kids and six grandchildren all live within three miles of each other.
Email: larry@tribute-books.com
Website, blog, social media links: