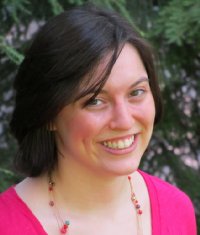 From Amazon.com:
Jessie Atkin lives in Upstate, NY, and attended Washington University in St. Louis. She received a B.A. in English Literature. Besides reading, she was also involved in theater during college, working as an assistant stage manager and even trying her hand at acting in a single show.
Jessie learned to read later than most, but her sudden ability coincided with the release of the first Harry Potter book in 1998, and an obsession was born. Aside from Harry Potter, she also learned to love comic books, with a particular affinity for superheroes. Aside from young adult fiction, Jessie also writes plays in her free time. We Are Savages is her debut novel. For more information please visit: http://www.jessieatkin.com/
This biography was provided by the author or their representative.
Website, blog, social media links: