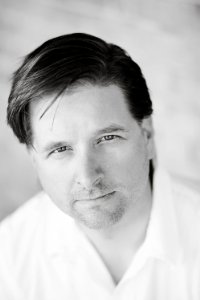 From Amazon.com:
Jason Thibeault received his undergraduate B.A. degree in English/Creative Writing from the University of California, Irvine. After unsuccessfully publishing his first novel, Ordinary Magic, he obtained his M.A. in English/Creative Writing from California State University, Northridge where he wrote most of a second novel, founded a literary magazine, taught creative writing, and realized the difficulties of raising a growing family on an academic salary.

In 1998, Jason turned to his second passion, technology. Since then he has been working in the Internet space as a serial entrepreneur. Having raised over $15m in venture funding, he has launched several successful web-services and continues to work with venture capitalists and entrepreneurs.

Leveraging his startup experience, Jason founded Dime Novel Publishing in 2010 to bring back serialized storylines for young readers embracing e-readers and tablets. In 2011, after 30 issues of serialized content, Dime Novel Publishing revamped its publishing model to focus more on serialized books rather than issue-based storylines. Gertrude's Broken Wand, the initial book of the Marmalade series, was the first to be published under the new model and included paperback, hardcover, and electronic versions.

Jason is currently the author of several Dime Novel Publishing storylines including Barty the Kid, Jake: Vampire Hunter, Marmalade, Dem0n, and The Fantastic Adventures of Boyd Stone. Dime Novel Publishing distributes its works through a variety of electronic and print channels.

Jason currently lives in Chandler, AZ with his wife, four kids, and dog. You can follow him on his blog at http://blog.jasonthibeault.com and on twitter as well @jnthibeault.
Website, blog, social media links: