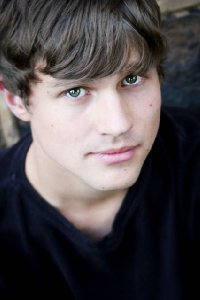 From Amazon.com:
"What I really want to do is direct."
Yeah, I was that kid.
I spent my high-school career as the ghost of the art room, passionately constructing a portfolio that would provide the first step toward a creative occupation. Luckily, The School of the Art Institute of Chicago didn't consider GPA when selecting applicants, so I was immediately accepted into one of the most prestigious art programs in the country.
Unfortunately, the only thing I learned in art school was how much I hated art.
But I found myself! And that's important, right?
I graduated with a BFA in 2006 and moved to Los Angeles to harness my dream of becoming the next Ingmar Bergman (thanks a lot, art school.)
In LA, i began writing screenplays as a means to direct. I found a job reading screenplays for the same reason. I read a lot of crap. I wrote a lot of crap. But little did i know... I was learning.
In the three-year process of creating short films and pursuing funding for features, I learned that directing came naturally to me, but producing did not.
I wasn't able to get a project off the ground. When my father was diagnosed with lung cancer in 2009, I moved back to my hometown of Grand Haven, MI with nothing to show but three screenplays.
Website, blog, social media links: