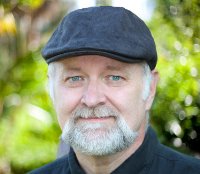 From Amazon.com:
David Farland is an award-winning, New York Times bestselling author with dozens of books to his credit. He began his career writing short fiction as a prize writer, which vaulted him into prominence in the mid-1980s. He has written science fiction under his own name, Dave Wolverton, including the highly praised "On My Way to Paradise," which won the Philip K. Dick Memorial Special Award for "Best Novel in the English Language."
David has also written novels in the Star Wars and Mummy Universes, and has worked as a videogame designer, most notably for Starcraft's Brood War.
In 1999 he set the Guinness Record for the World's Largest single-person, single book signing.
In the mid-1990s he began to follow his love for writing fantasy under the pen name David Farland, where he became best known for his international bestselling Runelords series; though he has also won the Whitney Award for… Read more
This biography was provided by the author or their representative.