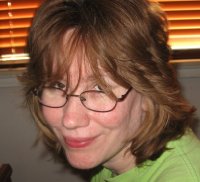 From Amazon.com:
Cindy Borgne lives in the Detroit, Michigan area with her two kids and one stubborn, yet somehow lovable basset hound. She has worked a freelance editor, web-designer and computer instructor.
Prior to Vallar being published, Cindy won an honorable mention for short fiction from Writer's Digest. Her short story "ThunderSnow" was chosen as an editor's pick at Eloquent Stories. In 2011, Vallar was a finalist in the Readers' Favorite contest.
Currently, she is working on the sequel to "Vallar"
Go to her website for more information: http://www.cindyborgne.com/
This biography was provided by the author or their representative.
Website, blog, social media links: