Bryan Mooney spent years traveling the globe for business and pleasure and draws upon those experiences when penning his latest novels. He has published over twelve novels, including the Nick Ryan mystery thriller series,- The Potus Papers and the sequel, Eye of the Tiger.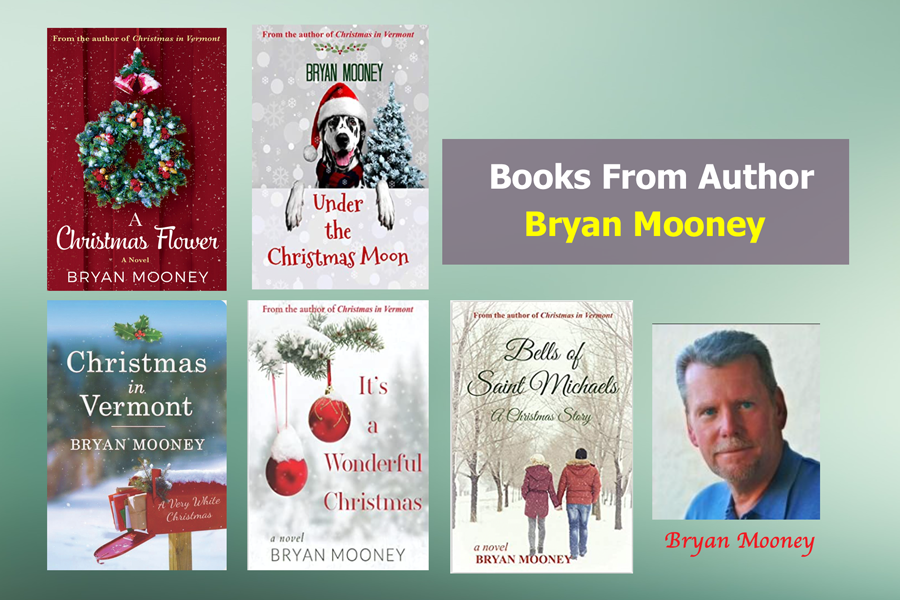 The Summer of '68- An Odyssey, follows the travels of young Tom Murphy throughout Europe beginning in the summer of 1968 and beyond. A heartwarming coming of age story.
A Christmas Flower, is set in the small town of River Dale New Hampshire. Two childhood friends reunite and find after all these years their feelings for one another have changed. She is trying to keep the local hospital open while he is just there for a visit before he must return to California. If only...
Bryan's novel, Been In Love Before recalls the efforts of three brothers who have all tragically lost their wives and details their struggles to move on with their lives and to find love again.
The book, Once We Were Friends, has been very well received. The story of two boyhood friends whose lives lead down different paths. One becomes a cop while the other lands on death row. It was the summer of 1959, and life could have been different for both of them.His romance novels -A Second Chance and Love Letters have quickly been listed as bestsellers! A Second Chance is set on a beautiful Greek island paradise and asks the question - Is it possible to get - a second chance??
A Box of Chocolates (Jan 2014) is a book of heartfelt short stories which takes a new turn for the author and is already creating a buzz in literary circles.
Christmas in Vermont
is the story of two lost souls who find each other in a small village in the mountains of Vermont. A wonderful story just in time for the holidays.
Under the Christmas Moon
was another LitPick favorite.
Website, blog, social media links:
picture: