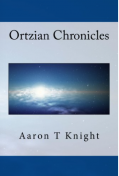 Age Range -
Mature Young Adult
LitPick Review

After making a false alarm about a giant meteor, Sam Slade is seen as a joke in most of his scientific circles. So, when he accidentally discovers two aliens lost from their planet (or more accurately, they found him), he is excited to share his discovery. He soon finds out that he can't tell anyone about the aliens as they are from planet xxxyyyzzz, and if they are unable to get home in the next chance, they will have to wait around 1000 human years. The only problem is that Dr. Globule has heard of the aliens, and he is determined to find them. Plus, the aliens need special fuel and food that they have only a diminishing supply of. With the FBI getting involved, will Sam and his uncle Tom be able to hide the aliens and help them get back to planet xxxyyyzzz safely?
Opinion:
I recommend this book to others because I like how the author used a simple storyline of aliens stranded on Earth and made an interesting story that kept me hooked. I also liked how this book was written in the 3rd person, and we got an insider view of what was happening to different characters and their thoughts, such as those of the aliens, Sam, and even Dr. Globule. I think the author did an excellent job of describing the characters; I felt as if I knew them in real life and was rooting for them throughout the story. The ending of the book seemed very complete to me as there were no loose threads or characters I was left wondering about. Compared to other Sci-Fi books I've read, I found this one much less confusing and easy to understand. If you like Sci-Fi or books about adventure, this book is perfect for you.
Explain your content rating:
There is some mature content in this book.
KEYWORDS
ACTIVITIES, HOBBIES, PLACES, AND EVENTS: