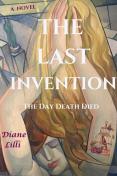 LitPick Review

The Last Invention by Diane Lilli is foremost a story about sisters and their nearly unbreakable bond. Amanda and Emily have an enviable sisterhood, a bond like steel, forged by their indomitable mother. Their lives are very different, but their bond remains. Amanda is a successful businesswoman, married, and has a son. Emily was a successful athlete and has a joyful life. All is well until tragedy strikes. Heavy grief changes both sisters; that grief becomes an opportunity for one sister and makes the other vulnerable. Bonds between sisters can be broken—by death. Death is the great "equalizer." It doesn't discriminate on the basis of gender, age, ethnicity, heritage, or anything. As one songwriter called it, death is a "thief." But what if death could truly be defeated? Not just cheated, but actually beaten into non-existence? This story about sisters is also a story about the possibly (and maybe hope) of the death of death. Sci-fi fans and anyone interested in the possibilities (or dangers) of AI technology will also enjoy this thought-provoking exploration of humanity and humanity's greatest enemy: death.
Opinion:
The Last Invention by Diane Lilli explores big questions about life and death. Is virtual reality really "reality"? In my opinion, it isn't. I suspect that Diane Lilli shares that opinion. While Amanda gets her son "back from the dead," so to speak, does she really have him back? I also find it interesting that even in that digital utopia, her marriage to Sam can't work. Personalities seem to transcend the process, it seems, even if the avatars can be anything you want them to be. Evil follows people into this utopia. It is also interesting to me that the process of defeating death and giving eternal life to people has to come through human tyranny. Clive is not graciously bestowing anything upon humanity. He's taking a lot of what is truly human (not just biologically, but also in terms of freedom), in order to give a victory over humanity's greatest and last enemy. Furthermore, even if the bodies of these test subjects could be sustained in some kind of suspension, that physical sustenance cannot last forever. It's an illusion; it's a knock-off that gives temporary hope. Human beings long to live. And there is a way, a truly hopeful way: resurrection. A coming to life after dying, with a new body and a world without sin and corruption. It's a teaching that the Bible has taught for ages. A Savior comes from heaven to bring people from earth to heaven. It's the best story because it's true. "The Last Invention" does the job right of touching on that human longing, but the fiction in the story will still leave those characters longing. That kind of "death of death" is ephemeral and vain. I suspect that the characters will discover that in the sequel.
Explain your content rating:
A young boy dies. While the description of his death is not explicit at all, it is a heavy subject. There is mention of sexuality and sexual themes. There is some adult language throughout as well.
KEYWORDS
CHARACTERISTICS AND EMOTIONS:
ACTIVITIES, HOBBIES, PLACES, AND EVENTS: