Get Your LitPick Book Review or Preview Video Today!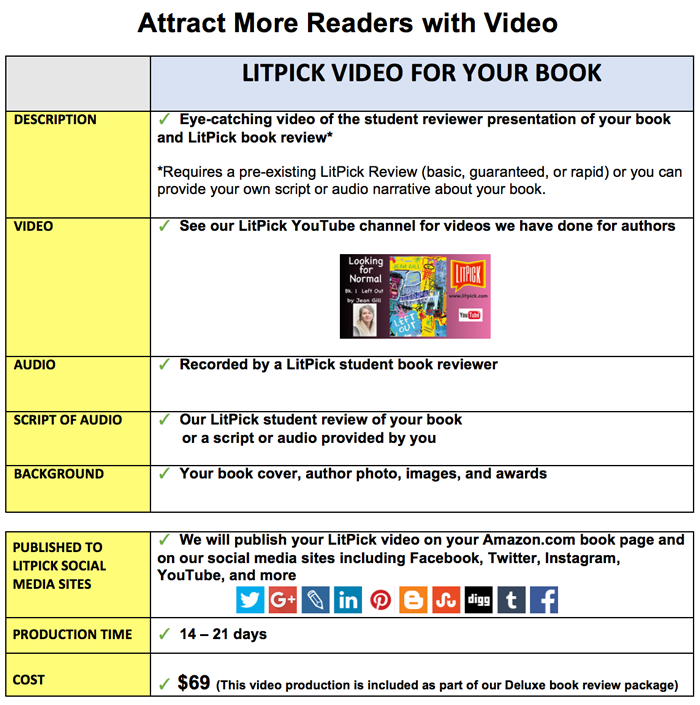 We will animate our LitPick student book review of your title and post it to at least 10 social media sites including Facebook, Instagram, Twitter, LinkedIn, Google +, Blogger, and Pinterest. Your book review video will be posted on Amazon.com under "customer reviews" and as part of your LitPick book review page. Both eye-catching and very visible spots when people are searching for books to read or recommend. You can also use your video student book review on your website, social media pages, or even in email announcements about your book. Other options are available and include an engaging video of your own audio as you speak about your book.
Feedback from an author who received a LitPick Book Review Video for YouTube and Amazon.com


"Thanks so much!


This is SUPER duper and greatly appreciated. Excellently read, edited and put together.


You guys rock!!"